Nevo Sector Ltd. – A company based in Sofia, Bulgaria.
More and more complex and faster operation frequencies lead to higher demands of personal safety for machines and devices. The fundamental obligation to take the necessary precautions are laid down in different laws. This requires partly different and partly the same safety measures. The SSZ-safety units are made to protect you from dangerous movements. SSZ-safety switching rails, SSZ-safety mats, and SSZ-safety bumpers are safety systems that, through the influence of some activity in cooperation with an electronic controller, produce a control command. Usually, this is a stop command. Protection of dangers and dangerous areas is given in this way.

The company was established in 1989 and NEVO SECTOR LTD. is the official distributor of SSZ GMBH for Bulgaria. Thanks to long years of experience in the manufacturing sector, SSZ GmbH provides high-quality products.

Nevo Sector Ltd. works mainly with machine manufacturers which grants us the opportunity to deliver on partial or complete components of industrial automation, electronics, pneumatics, hydraulics, mechanical engineering, and all related services.
Partners
We have at our disposal a significant number of manufacturers and more than 600 suppliers worldwide. Nevo Sector was built for a rapidly developing market with the goal of providing comprehensive services, better cooperation, and to achieve the best results in this area.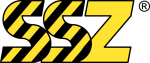 SSZ GmbH develops, manufactures and markets electronic accident protection equipment.
SSZ – safety switching rails
SSZ – safety mats
SSZ – safety bumpers
are safety systems that, through the influence of some activity in cooperation with an electronic controller, produce a control command. This is usually a stop command. In this way, protection from hazards and hazardous areas is provided.
Festo is a leading global supplier of automation technology. Our goal – maximum productivity and competitiveness for our customers.
Cylinders, valves and controllers
Electric, pneumatic and servo-pneumatic drives
Device for processing compressed air and vacuum technologies
Grippers and handling systems
Motors and controllers
Sensors and image processing systems
Control technology and software
MCA Connectors is an Italian manufacturer founded in 2009. Produces round connectors M8 – M12 Premium for industrial and technological automation. Thanks to its exceptional organization and flexibility, the production time is defined according to the needs of the customers, also by designing individual solutions.
Quality manufacturing processes, excellent customer service and price competitiveness are the company's main strengths.
MCA Connectors relies on professional and highly qualified staff who adhere to high standards to satisfy their international customers.